Summer Slump? No, thank you.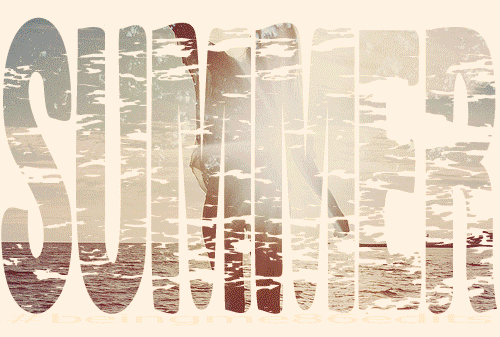 When I ask the actors I work with in my coaching business what they want to do in their careers, the answer is almost always, "Everything!" They want to do commercials, film, and theatre. They want to take improv classes, get voiceover work, and write, produce and star in their own short film projects. Of course, they also want to be meeting agents, managers and casting directors but there's no point doing that until they've got new headshots and postcards and they can't get those done until they've gotten into better shape which means finding a new trainer.
If you're exhausted reading all of that, imagine how exhausted you're going to be when you're in the middle of actually trying to do it. So many of my clients are committed to the idea that they have to say "yes" to every opportunity that comes their way. And I get it; when I first got to LA, I wanted to do it all too. But when you run yourself ragged trying to move in every direction at once, the only direction you're not moving is...forward.
Not surprisingly, the number one complaint I hear from most of my clients is that they feel unfocused. This feeling tends to be particularly intense during the summer months when the industry slows down and goes into vacation mode. How are you supposed to stay motivated and on-track with your goals when your acting teacher is in Hawaii, and there are no auditions on the horizon? I'm about to shock you: you're not.
The slow, summer months provide you with a golden opportunity to pause, check in with yourself and take stock of how your business looks without the attachment to results we all feel during those busier times of the year.
If you're looking for something to do right now, why not review your online profiles on IMDB, Actors Access, Casting Networks, Backstage; and if you're in LA, Cazt, Hollywood Casting in Film, and LA Casting? Every time I sit down with an actor, no matter where they are in their career when I look at their online presence I see something that can be improved.
You don't have to do this by yourself, in fact, I encourage you to grab a friend, sit down together and take a look at each other's profiles. Get real about what's confusing, what you don't understand, and what doesn't look right.
The summer is also a perfect time to reconnect with your agent or manager. Remember, these are the people who are spending their time and energy on you every single day. They should know what you look like right now! I'm talking beyond the headshots. They need to know what you're up to energetically, how you feel in the room. Take advantage of the fact that their offices are quiet. There won't be much (or any) business to talk about, and that is a good thing! Conversation flows much easier when you're talking about where you're headed for vacation rather than awkwardly trying to ask them why they aren't getting you auditions.
After coffee with your agent, why not look at your reel? And I mean, really look at it. Identify what roles are missing. Are all your clips dramatic? Maybe you can grab some of your likewise not-busy friends or hire someone great who's finally available to shoot a comedic scene for you?
You have nothing but time right now. Use that time to do the things you talk about doing but never get around to the rest of the year. Write and shoot your own short film or take a specific technique-based class. Have you always wanted to try Alexander, improv, stand-up or a pilot-writing workshop? Summer provides you with the graceful opportunity to jump right in.
Put your energy into creatively satisfying yourself by "going out on a limb" and making the connections that you don't have the conscious stamina for when life is happening at a more rapid pace.
And just so we're clear, I'm not suggesting you tackle all of these things at once. That's not focus, that's scatter, and I'm guessing it my be how you are already spending the rest of your year. Pick one or two things that are calling to you at this moment and commit to them entirely. If you take the leap now, you won't spend the rest of the year wondering whether or not you should have or "yessing" yourself into a state of complete overwhelm.
Summer calm is a gift. Accept it with gratitude. Also, don't feel like you need to make this moment all about career productivity. Remember, you are closed for business. It's just as valuable to spend this time catching up on self-care. Are you getting enough sleep, feeding your body healthy foods, getting plenty of sunshine, fresh air, and exercise?
Have you been walking through life with the idea that acting is your calling? If not, take this time to reconnect with the reasons you got into this business in the first place. Get a clear sense of how you want the fall to look. Do this now, and when things start to heat up again, you'll be ready to hit the ground running with less anxiety and a more peaceful, and powerful, point of view.
This article was originally
.